Warfab serves many industrial manufacturing companies, including steel mills, pipe mills, forging plants, pulp & paper mills, food processing, and industrial manufacturers. Our team specializes in repairing, fabricating, and transporting parts for the heaviest, most robust equipment.
Industrial Manufacturing Sectors
Forging Plants
Warfab serves the forging industry with comprehensive press repairs and manufacturing services. We are a full-service manufacturing equipment company able to handle any project you have, from small welds and repairs to a complete press rebuild.
Our press modifications include:
Valve blocks
Column bushings
Column nut repair and fabrications
Gland rings repair and fabrications
Main ram and cylinder replacement and upgrades
Column replacement and tensioning
Hydraulic piping upgrades and pump installations
Hydraulic cylinder bore repairs
Sub-arc ram repairs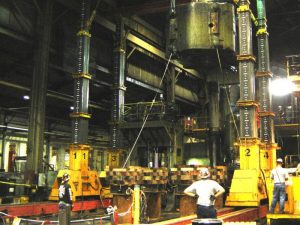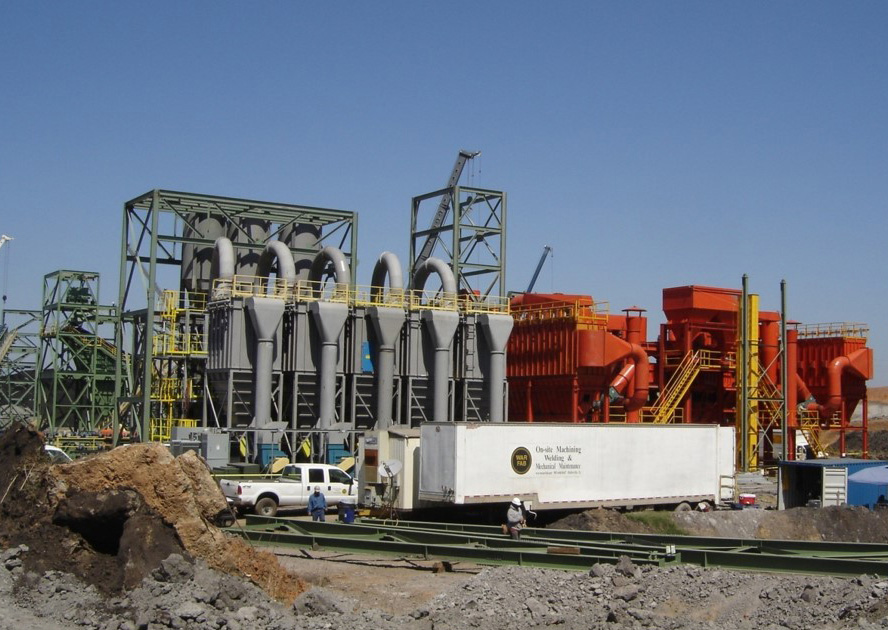 Manufacturing
Whether you run a steel or pipe mill, pulp and paper mill, food processing plant, or any other industrial manufacturing company, Warfab offers comprehensive services to keep your equipment running smoothly. We handle installations, repairs, and fabrications, ensuring all of your plant services are handled without needing to call multiple vendors
Our manufacturing services include:
Routine maintenance
Unplanned outages
Conveyor system repairs and alignments
Rotary equipment; kilns, aggregate mixers, rotary tables
Boom, pedestal, crane repairs
Power Generation
Warfab offers a wide range of services to power plants to minimize downtime and keep your power generation equipment running long term. We have experience repairing, rebuilding, and manufacturing components for nearly every type of heavy equipment.
Our power gen services include:
Turnarounds and outages
Piping repairs, replacements, and installation
Valve seating & replacements
Turbine stud removal
Flange repairs
Line boring
Bowl mill repairs
Relocations and liquidations
Various fabricated and machined components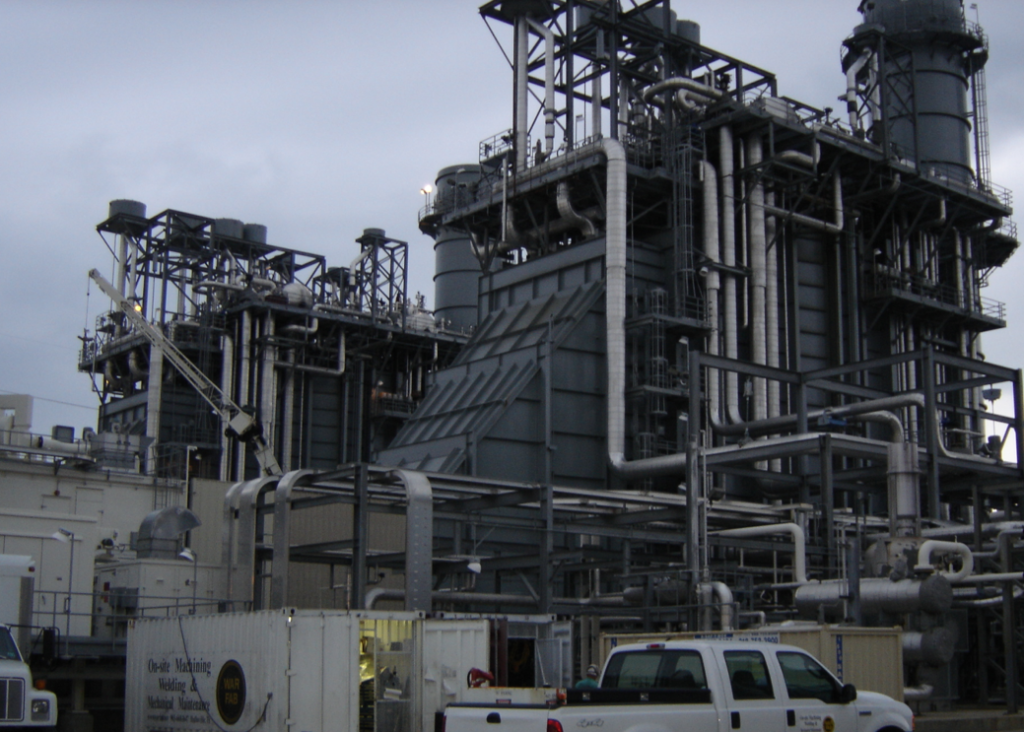 Industrial Services
Installation & Relocations
At Warfab, we handle many of the most challenging projects that few other industrial manufacturing service companies have the capacity to handle. Whether you are navigating a plant relocation, installing new heavy equipment, or liquidating old equipment and parts, Warfab can get the job done right.
Manufacturing
On-site machining capabilities are the field services that set Warfab apart from other industrial repair companies. Many highly involved repairs that require serious fabrication can be done at your plant to minimize turnaround time and avoid transport and logistics costs. The equipment components we can repair, weld, or rebuild include rotating equipment, pedestal cranes and booms, conveyors, and gearboxes.
Maintenance & Mechanical Services
Warfab's contractual maintenance services provide you with on-site expertise and an experienced team that can handle and oversee planning, estimating, and scheduling your outages or shutdowns, and more.