INDUSTRIAL CONSTRUCTION EQUIPMENT SERVICES & REPAIR
Services
Industrial Construction
Warfab provides a wide range of field services to the construction industry, including on-site machining and fabrication, maintenance, new and refurbished components, and much more.
In addition to our wide range of field services, we can rebuild any equipment component you need at our extensive manufacturing facility which features state-of-the-art machining capabilities and fabrication workshop. Our in-house capabilities include 90 ton lifting capacity and 40 foot lift height so that we can fabricate anything you can imagine.
Tunnel Boring Machines (TBM)
TBMs undergo an enormous amount of pressure. Wear and tear is a natural result of what moles do every day. Warfab can handle your TBM equipment services, including maintenance, repairs, machine alignments, welding, and fabrication.
Here are a few TBM services we offer:
Cutter head modifications
Side support replacements or modifications
Gripper shoes & support replacements or modifications
Roof shield wrap modifications
Bearing replacements & refurbishments
Rear supports and main beam modifications, repairs, and replacements
Various fabricated and machined components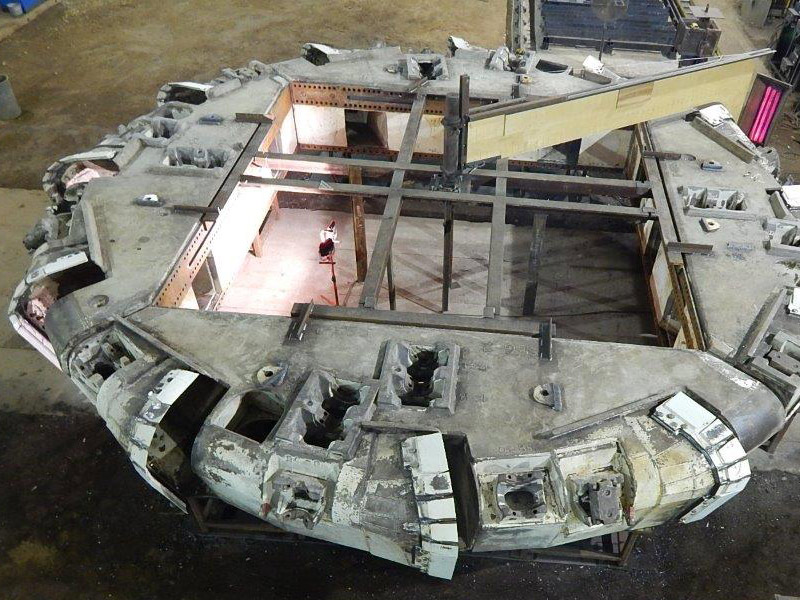 Railway
We serve railway equipment companies by servicing, rebuilding, repairing, and fabricating skid assemblies, manway covers, platforms and railings, flange repairs, rings, cylinder supports and more. Whether you're in need of emergency services at your plant or components for your railcar, call Warfab to help with your railway equipment needs.